How To Air Fry A Boneless Turkey Breast
More and more people are turning to air frying instead of deep frying their food. The biggest benefits include less oil, less mess, and little to no clean-up. All you need is an air fryer – like the Cuisinart Air Fryer – some cooking spray, a boneless turkey breast (1-3 pounds), and spices of your choice.
Spray your air fryer with cooking oil, then place the turkey breast inside in the middle of the wire mesh basket (we recommend starting with 1 pound). Then cook it at 350 degrees for about 20 minutes or until its reaches 165 degrees in its center. You may use a kitchen thermometer to check the inner temperature. If you want to know details, cooking time chart, and other tips for turkey breast cooking, then keep going to read.
Related: How Long to Cook Turkey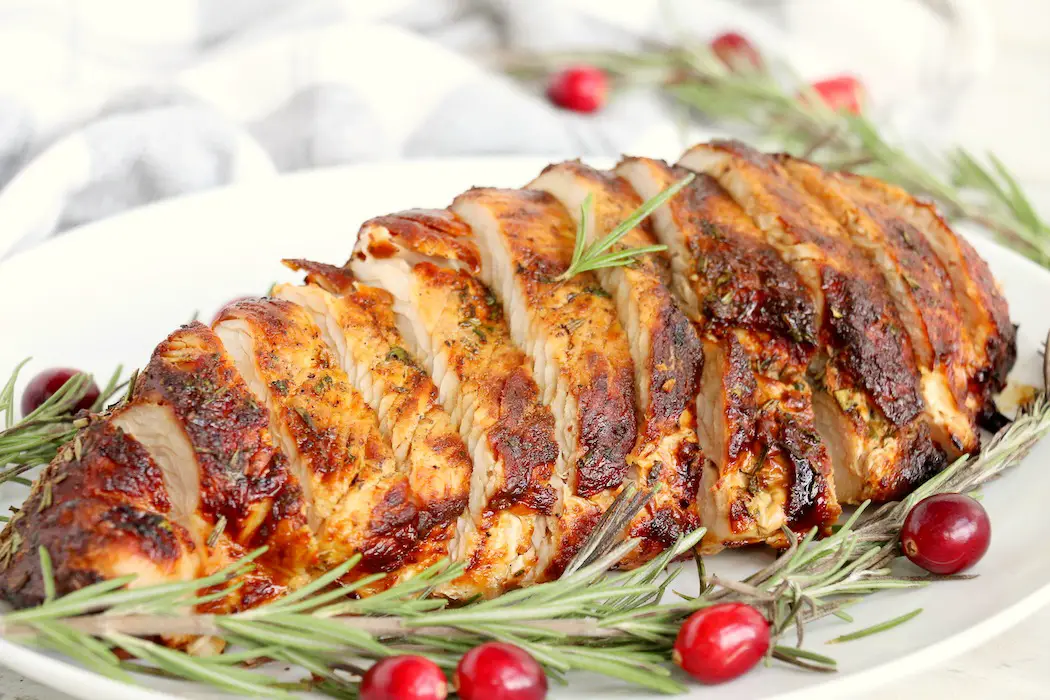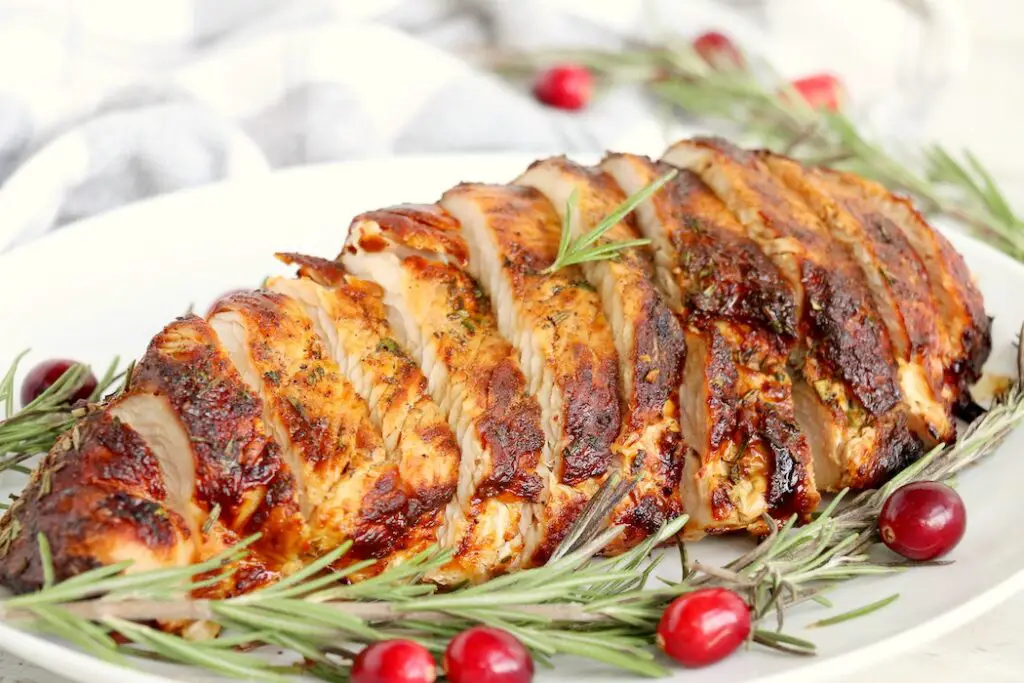 The post may contain affiliate links. For more information, check my disclosure.
What Is Air Frying
The term air frying refers to a cooking technique that employs hot air to cook the food. In contrast with deep frying, food is not immersed in hot oil but suspended over it in a basket or mesh pan. It is healthier than deep-frying as it does not require submerging the food into oil and fat to cook. Cooking time may be shorter than other oven-baked or pan-fried methods of preparing food. Air frying is also healthier than pan-frying or deep frying due to the absence of oil.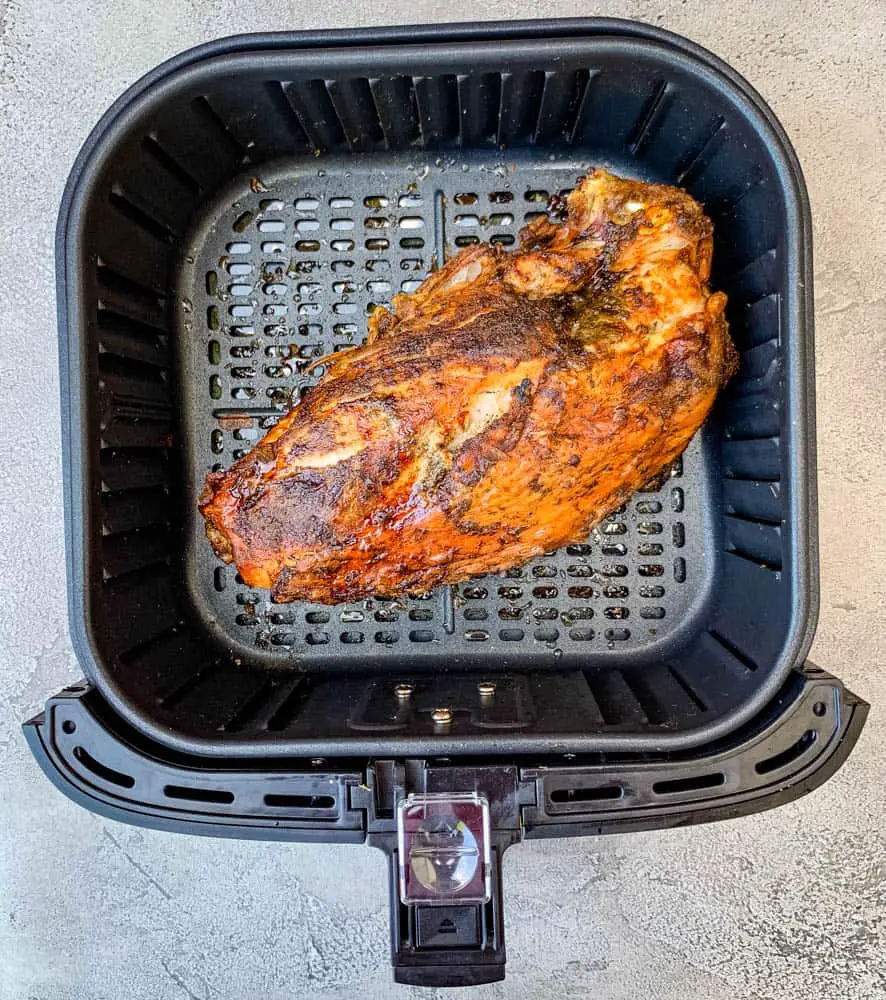 Food that is air fried instead absorbs the heated air around them as they cook, making food less greasy than when deep-fried. Air-fried foods can be prepared with little or no fat. Some manufacturers have claimed that their air fryers use as little as 30% of the fat required in deep frying while providing similar results.
Related: How to Choose Air Fryer
Related: 16 Air Fryer Tips Every Fryer Owner Should Know
Things You May Need To Make A Perfect Turkey Breast
To make the air frying process easier, you can use these things listed below:
How Long Do You Air Fry A Boneless Turkey Breast
There are so many different cooking methods today; it can be hard to choose the best one. But when it comes to holiday meals, I always go with something that will help me get all my cooking done in less time. Air frying is a new way of cooking food that's a little more high-end, even though you're not using any oil. And if you have all day to cook a turkey – by all means.
But when short on time and gas for the oven, air fryers are where it's at – especially for holiday dinners like Thanksgiving or Christmas dinner. They're quick and energy-efficient (much more so than an oven). Since you won't be using any oil in the air fryer, you can serve and enjoy a delicious turkey breast that's perfectly cooked with little to no oil!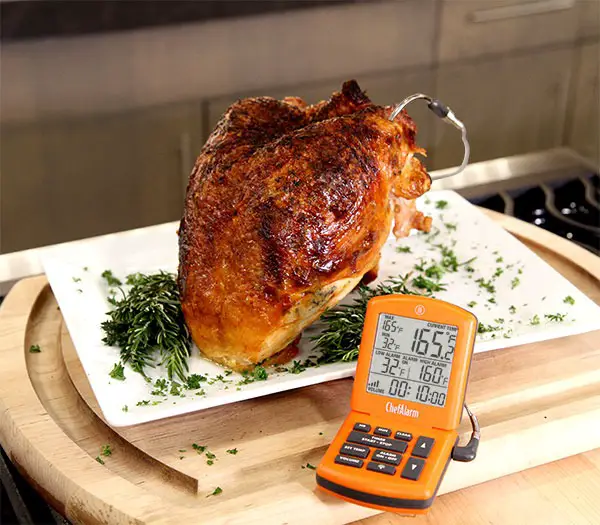 Depending on the size of your turkey, the cooking time will vary. If you think about it, there is no other way to cook a turkey using an oven that requires less time than an air fryer. However, when an actual turkey is involved – this can be much more difficult than you think when trying to fit it in your machine.
Air frying is one of my favorite ways to cook a turkey breast because it only takes about 20 minutes per pound at 390 degrees. Once the temp gets too high, you're going to want to reduce the heat down to 300 degrees so that the meat doesn't burn.
Air Fryer Cooking Time for Boneless Turkey Breast
Although there are many different air fryers, I'm only going to cover the ones that can run at 390 degrees to cook a turkey breast. This will give you an idea of what it would take on your air fryer. Keep in mind that these times may vary depending on how big and thick your turkey is.
For a 2 to 3-pound turkey breast, cooking time may be about anywhere from 20 minutes to 1 hour and 15 minutes. It will depend on how hot your air fryer runs and whether or not your turkey is frozen or thawed first, among other things.
Air Fryer Boneless Turkey Breast Recipe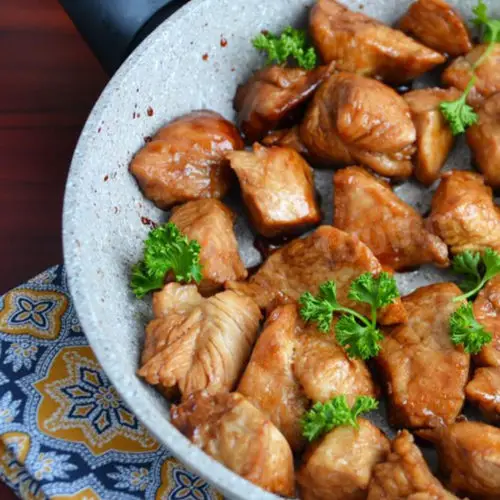 Roast Turkey Breast Recipe
Tender turkey breast roasted with herbs and spices without oil. Healthy and delicious meat for your weight loss diet.
Ingredients  
3

pounds

turkey breast

skinless and boneless

2

teaspoons

salt

1

teaspoon

black pepper

½

teaspoon

dried cumin

2

tablespoons

olive oil
Instructions 
Rub the whole turkey breast with all seasoning and olive oil.

Preheat the air fryer to 340 F and cook turkey breast for 15 minutes. When time gone, flip the breast to another side and cook for 10-15 minutes more, until ready and crispy.

Slice and serve meat with mashed rice or fresh vegetables.
Best Turkey Recipes You May Like
I find some turkey recipes for you:
FAQ – Frequently Asked Questions
How Do I Cook A 10 Lb Boneless Turkey Breast?
You need to preheat your air fryer for at least 20 minutes. Then, place the marinated turkey breast into your preheated air fryer for 20-25 minutes, flipping it over halfway through baking time. Finally, enjoy! The cooking temperature should be at least 390-420 degrees.
Can You Cook Frozen Turkey Breast In Air Аryer?
It is not possible to cook frozen turkey breast in your air fryer. Frozen turkey breast can only be cooked on the stovetop or in a slow cooker. There are many other reasons why air fryers cannot cook this type of meat, but this is one of them – an air fryer does not have the same heating capacity as an oven so that it wouldn't be possible to cook frozen turkey breast with this appliance.
What Temperature Should Boneless Turkey Breast Be Cooked To?
The best temperature to cook boneless turkey breast is 165 degrees Fahrenheit. Boneless turkey breast is lean meat that should be cooked until it reaches the desired doneness. If you have cooked it too long, then this will make the meat dry. If you've cooked it too little, this can result in its being raw or undercooked in some areas. The temperature of 165 degrees F will firmly cook the meat without making it dry and slightly pink. On the inside, it is considered safe for consumption as per food safety guidelines from USDA and FDA standards organizations.