The Hassle-Free Bread Machine Cookbook For Beginners
Don't want to prepare the dough, make the filling and watch it baking? Now baking bread becomes easy!
With The Hassle-Free Bread Machine Cookbook for Beginners you will become a real baker with no experience. This is the collection of really simple, no-fuss bread recipes that will give you delicious homemade bread loaves every time you want it. With more than 30 recipes that use easy-to-find ingredients and require minimal work, this recipe cookbook will set you up for baking success.
The post may contain affiliate links. For more information, check my disclosure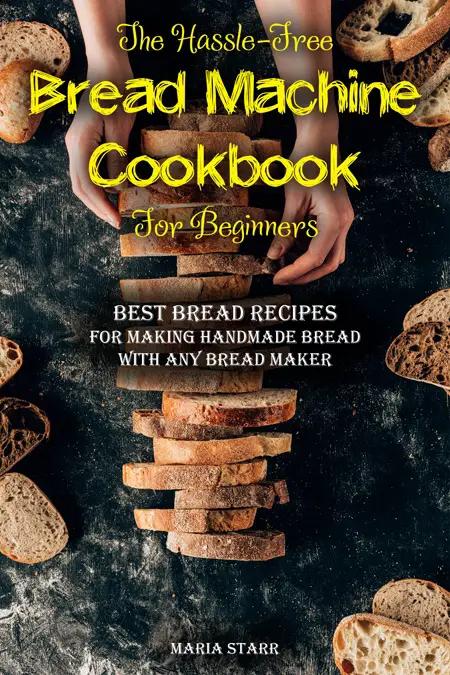 Finally, a bread machine cookbook for beginners that shows you how to use your kitchen appliance for its intended purpose―convenience! If you still don't have this useful gadget, please read my Best Bread Machine Review
In this cookbook you'll find:
vegetable breads;
cheese breads;
spice & herd breads;
and much more…
It's much easier as you did it before: no hard-to-find flours, no added gluten, no checking every 10 minutes to see how your bread is rising. The Hassle-Free Bread Machine Cookbook for Beginners does it all for you. It's that simple. Try it now!
I hope this recipe book was helpful to you in your pursuit of a solution to choose best bread machine recipe. I will be happy to answer any question you may have about the bread baking. Drop me a line in the comment section – we will get back to you real quick!