The 5 Best Bread Machines To Buy
Buying a bread machine for your home is a serious step towards home cooking and homemade bread baking. Many people think about buying the appliance and ask a big question that sounds like it is why would I buy a bread machine?

To bake bread with your own hands, of course. Many people are tired of the taste of store-bought bread, and someone wants to control the cooking process and the presence of ingredients in the loaf. Many people also buy bread machines to save money and cook different types of bread at home.
Related: The 5 Best NuWave Pressure Cookers To Buy

We analyzed, tested and selected the 5 best bread machines to buy up to $150. There are cheaper devices on the market, but you should not choose only by the price, especially when it comes to preparing bread. Please keep in mind that the price for some models may vary and depends on the additional equipment, color and the seller's offers.

Most bread machines have an internal volume up to 2 pounds. That is they can make a loaf weighing no more than 2 lb. This is enough loaf for the whole family to enjoy the taste of handmade bread for 1-3 days.  Therefore, you should not chase a large volume – so you can save a significant amount.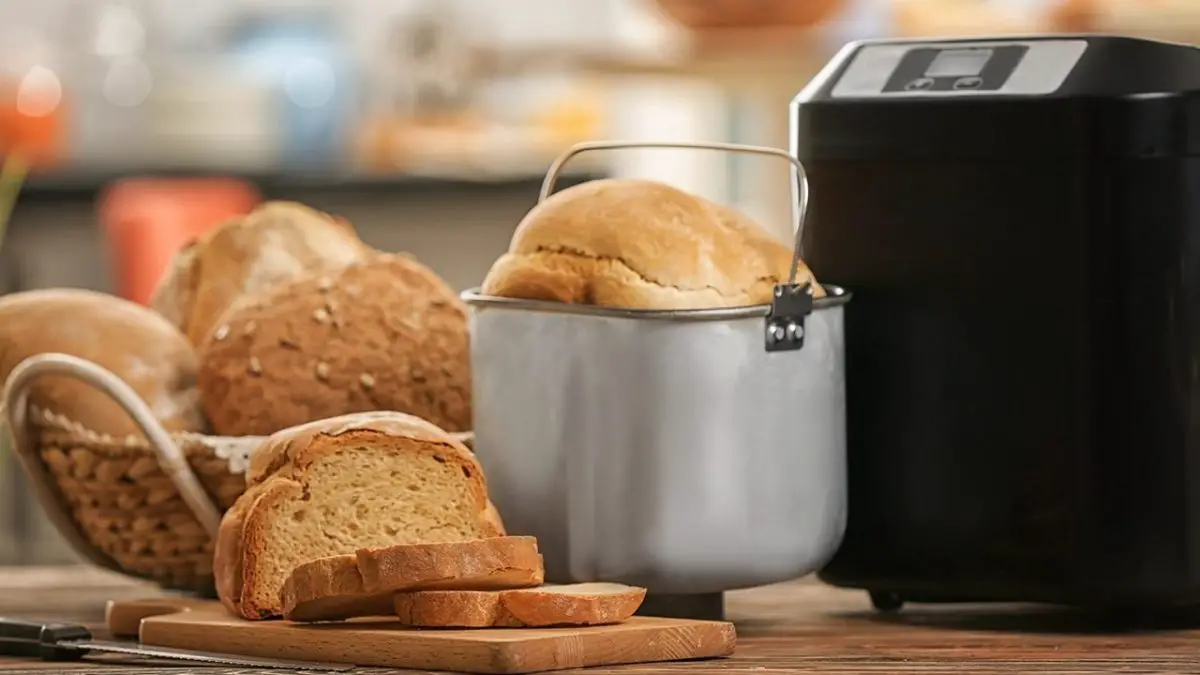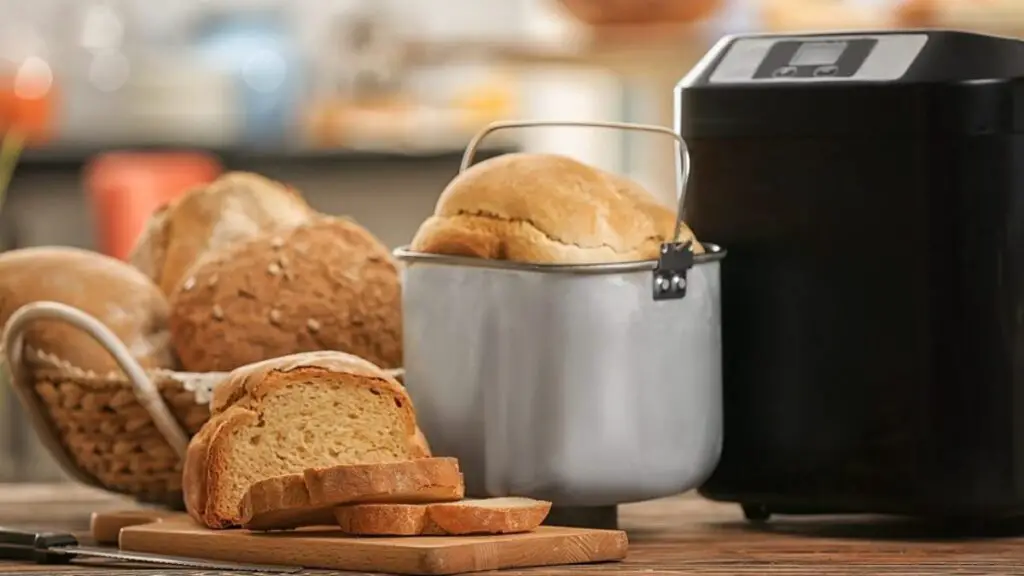 Post may contain affiliate links. For more information, check my disclosure
Our Top 5 Bread Machines
This 650 watts Oster bread maker with up to a 2 pound loaf capacity is ideal for larger families. The kitchen appliance has 12 bread settings and 3 crust settings for making a variety of breads, dough, and jams. Express Bake setting bakes bread in under an hour. You can easily use 13-hour programmable baking timer for fresh bread anytime. This bread maker machine equipped with large LCD display, intuitive button controls for easy operation, and 40-inch cord length.
Here is reliable and easy to operate bread maker machine you will definitely love. It has 12 settings which include: French, gluten-free, quick bread, sweet, 1.5 lb express, 2 lb express, dough, jam, cake, whole grain and bake. Hamilton Beach Bread Machine Maker also includes 2 kneading paddles, and light, medium or dark crust settings.

With its help you can easily bake up to 2 lb loaves with quick express settings. Buying this useful kitchen appliance you will receive recipe booklet with Bob's Mill Custom Gluten-Free Recipes so you can create delicious, gluten-free breads at home.
Turn your kitchen into a bakery with the easy to use MasterChef Bread Maker! It allows you to bake 2 lb loaves with no stress. The bread machine includes 19 settings to make many different types of BREADS, JAMS, and DOUGH you prefer. Moreover, it equipped with 13 hour delay timer, viewing window, keep warm function. The set also includes measuring cup and spoon.
KBS Bread Maker Machine has settings for light, medium or dark crust, different loaf capacity from 1, 1.5 and even 2.2 pounds. It also has 17 programs to choose from (QUICK BREAD, WHOLE-WHEAT, GLUTEN FREE, JAM, etc.)

The detachable fruit nut dispenser releases the ingredients automatically at the optimum time. Ceramic Pan is designed to make the bread evenly baked and healthier for no chemicals.

Intuitive touch-pad control is easy to use. 15-hour Delay Timer, 1-Hour Automatic Keep Warm, 15-minute Power Interruption Recovery allow for fresh breads anytime.

Attractive sleek stainless steel design and tempered glass cover blend in well with any kitchen décor. Homemade bread is not only tastier but also healthier (fresher & less chemicals).
Cuisinart-quality technology promises superior crust, color and texture. The bread machine has 12 preprogrammed menu options – fully automatic and easy to use. 3 crust shades – light, medium, or dark & bakes up to a 2 pound loaf. Convenient vertical baking pan for counter-friendly compact design – removable kneading paddle and bread pan Lid with viewing window to check the process – interior light to check bread as it bakes.
FAQ – Frequently Asked Questions
Which Is The Best Brand Of Bread Maker?
Cuisinart is probably the most popular brand of a bread maker machine. Depending on the model, you get the freedom to make a wide variety of bread, from quick loaves to brioche and croissants, or even pizza dough.
Are Bread Making Machines Worth It?
If you love the idea of freshly baked bread and want to enjoy this wholesome breakfast or snack more often, a bread maker is a perfect appliance to add to your kitchen. A good quality bread maker can be used to create delicious loaves of white, whole wheat, rye, and even gluten-free bread with just a touch of your fingers.
Are Bread Machines Still Popular?
Bread machines are still used widely by people. There are different types at the market, and these machines have made baking bread easier, healthier, and more fun. Bread Machines give you an excellent opportunity to enjoy healthy and tasty food with or without traditional kneading because they come equipped with an inbuilt yeast dispenser system.